Relazione tra
Yoga e
Satya Meditation con Devki Desai e Villy Ma
Relationship between Yoga and Satya Meditation with Devki and Villy Ma
Per affrontare le sfide di questo particolare periodo storico che stiamo vivendo, sembra esserci l'urgenza di occuparci di noi stessi in un modo più profondo. Siamo qui a proporre un incontro con due importanti figure che ci possono aiutare in questo viaggio all'interno di noi stessi esplorando la relazione tra Yoga e Satya Meditation.
In order to face the challenges of this particular historical time we are living in, there seams to be the urgency to take care of ourselves in a deeper way. We are here to propound you a meeting with two important personalities wich can guide us in this inner journey exploring the relationship between Yoga and Satya Meditation.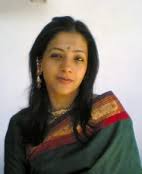 Devki Desai allieva diretta di B.K.S. Iyengar, Prashant e Geeta Iyengar, è una insegnante senior del RIMYI – Ramamani Iyengar Memorial Yoga Institute di Puna.
Devki, con la sua grande esperienza e grazia, ci guiderà nel rilassamento e nella preparazione per affrontare con il giusto spirito la sessione di Satya Meditation che sarà condotta da Villy Doctor.
Devki Desai learned directly from B.K.S. Iyengar, Prashant and Geeta Iyengar. She is a senior teacher at the RIMYI – Ramamani Iyengar Memorial Yoga Institute in Pune.
Devki, with her great knowledge and elegance, will guide us through relaxation, preparing us to face wih the right spirit the Satya Meditation session lead by Villy Doctor.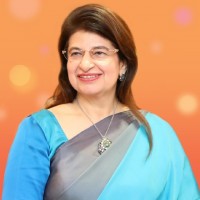 Villy Doctor, conosciuta come Villy Ma, è la fondatrice della Satyavati Spiritual Foundation, costituita nel 2009 con l'intento di diffondere la tecnica e i principi della "Satya Meditation"
Villy Doctor, known as Villy Ma, is the founder of  Satyavati Spiritual Foundation, wich was established in 2009 with the vision to spread the "Satya Meditation" tecnique and knowledge.
Sabato 10 aprile 2021 dalle 12.30 alle 14.30 (ora italiana). Un'ora di Yoga con Devki Desai ci preparerà ad un'ora di Satya Meditation con Villy Ma – in diretta sulla piattaforma Zoom.
Traduzione simultanea in italiano dell'intero evento
Costo: 20 euro (l'incasso sarà in parte devoluto alla Satyavati Spiritual Foundation e in parte costituirà il compenso per Devki Desai)
Per partecipare all'evento e per eventuali informazioni, scrivere a info@studioyoga.it o contattare il numero +39 3383070805 (telefono o Whatsapp)
Saturday, April 10th from 12.30 to 14.30 (CET). One hour of Yoga with Devki Desai will prepare us to one hour of  Satya Meditation with Villy Ma – live meeting via Zoom.
Price: 20 euros (the proceeds will in part be donated to the Satyavati Spiritual Foundation and in part will go to Devki Desai)
In order to join the meeting or for more informations, please write to info@studioyoga.it or contact the number +39 3383070805 (call phone or Whatsapp)